ClevelandPeople.Com
Celebrating Cleveland's Cultural Diversity


Egyptian Festival
Egyptian Festival
The St. Mark Coptic Orthodox Church Annual Egyptian Festival was held this past weekend. Look for more coming soon.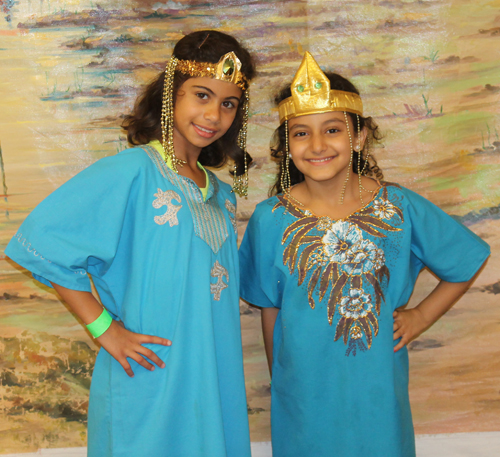 ---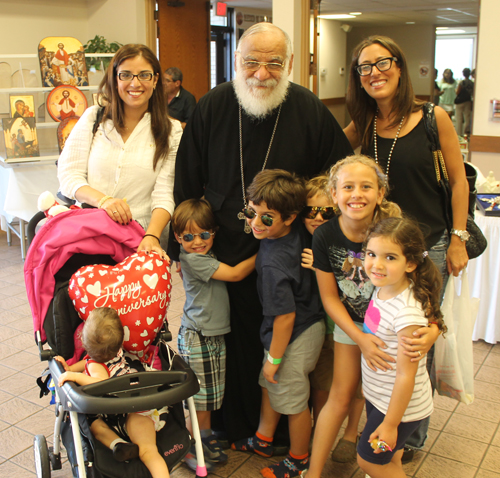 Fr. Mikhail Mikhail and parishioners
Top of Page
2014 World Convention of Mayo Societies in Cleveland!
2014 World Convention of Mayo Societies in Cleveland!
It is with much excitement that the Mayo Society of Greater Cleveland (MSGC) hosts the 2104 World Convention of Mayo Societies in Cleveland, OH USA this fall!

Distinguished experts from Ireland and the United States will lead discussion of the newest areas of collaboration and innovation in business, health and education.
Peace in the Hood Peace Camp
Peace in the Hood Peace Camp
Coalition for a Better Life, dba Peace in the Hood, is dedicated to Peace, Justice and Empowerment. Peace In The Hood is a youth violence, prevention, intervention and educational program that promotes personal responsibility, empowerment and self-sufficiency.

Peace Camp is an annual summer program that brings youth together to learn to focus on what they have in common-not their differences. They have come to learn their culture, their history, nonviolent crisis intervention and mediation and to be part of the solution instead of part of the problem. The end of camp celebration took place on July 31, 2014 at 13512 Kinsman Road in Cleveland.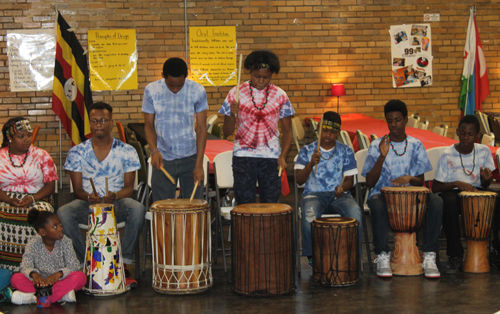 Cleveland Peace Camp 2014 drummers
3 pages of Photos and Videos from the Peace Camp event
Top of Page
Croatian Cultural Garden - Phase II
The Baptismal Font of Prince Višeslav
The newest additon to the Croatian Cultural Garden in Cleveland is the Baptismal Font of Prince Višeslav.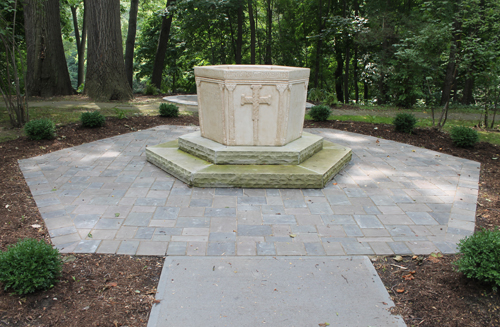 The new Baptismal Font, created as a replica from the font Sts. Cyril and Methodius first used to baptize people in the year 800, was dedicated in a celebration Sunday August 10 at 2PM at the Croatian Garden.
Puerto Rican Parade
Puerto Rican Parade
The 46th Annual Puerto Rican Parade and Festival was held this weekend.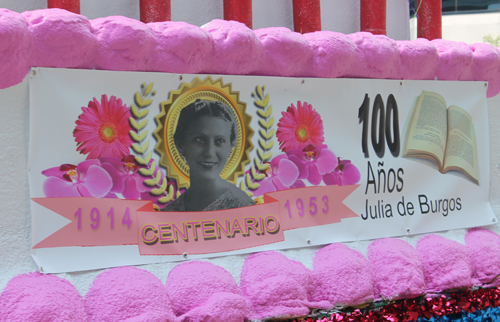 Julia de Burgos 100th birthday anniversary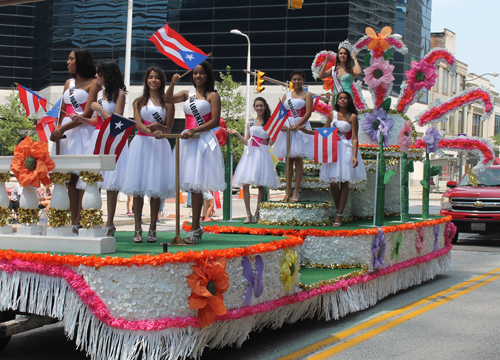 More from the Parade soon

Top of Page

Lenape Indians at Ashtabula festival
Lenape Indians at Ashtabula festival
The 4th Annual Downtown Ashtabula Multi-Cultural Festival began with a Lenape Nations Festival blessing.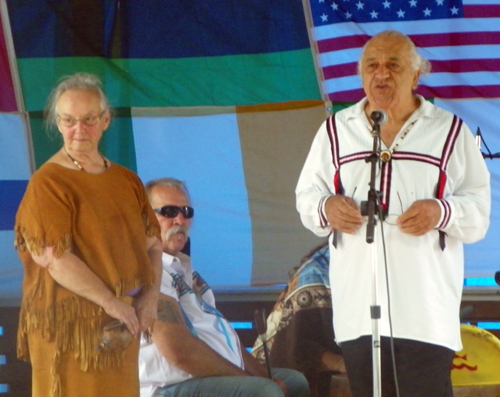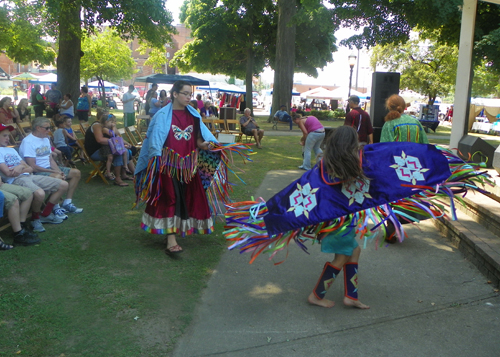 More from the Festival soon

Top of Page

Lebanese Facts and Stars
Lebanese Facts and Stars
These banners were proudly hung at the annual NOLAA picnic.

Northern Ohio Lebanese American Association (NOLAA) is a rebirth of the Lebanese American Society of Cleveland, a more contemporary vision at the dawn of the 21st Century in North East Ohio.

Among the Society's original objectives were the promotion of understanding and unity among its members, the betterment of their conditions, their assistance materially when needed and the creation of understanding and unity among Lebanese Americans and their families in Cleveland and neighboring cities.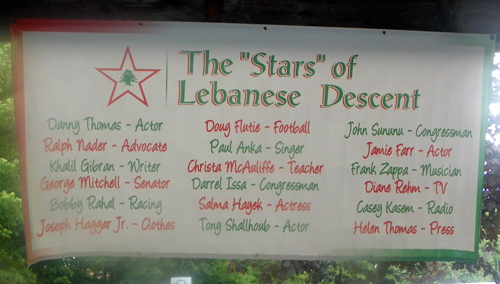 ---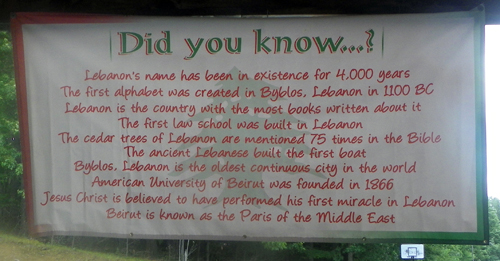 More from the NOLAA Picnic soon

Top of Page

Young Girl recites Polish poem
Young Girl recites Polish poem
Mark Relovsky, Polish American Congress of Ohio First Vice President, introduced a young girl in traditional Polish costume from a Polish School, Szkola Polska, who recited a poem in Polish at the 2014 celebration of Polish Constitution Day in Parma.



Top of Page

King James
King James
We saw this at the Ohio Scottish Games but it applies today with the return of LeBron James.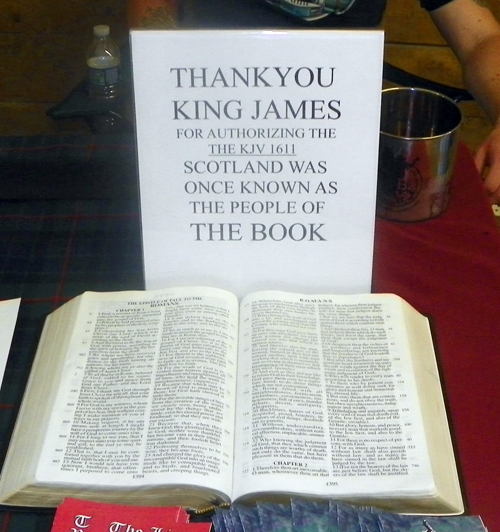 Top of Page
Musical Journey along the Silk Road
Musical Journey along the Silk Road
Celebration of the Traveling the Silk Road Exhibition at the Cleveland Museum of Natural History continued on Sunday, June 29th with a fabulous concert featuring music from the countries of the Silk Road.

Prior to the concert visitors were treated to Indian Kathak dancers and a Chinese Dragon Dance by the Organization of Chinese Americans of Greater Cleveland's Dance Club.

Leading world music and jazz percussionist Jamey Haddad led a group of world class musicians who performed music from around the world and shared insights about their unique instruments.

The musicians have recently performed with the likes of Sting, Simon and Garfunkel and Yo-Yo Ma. They represented their native lands of Pakistan, Afghanistan, Morocco, China and India.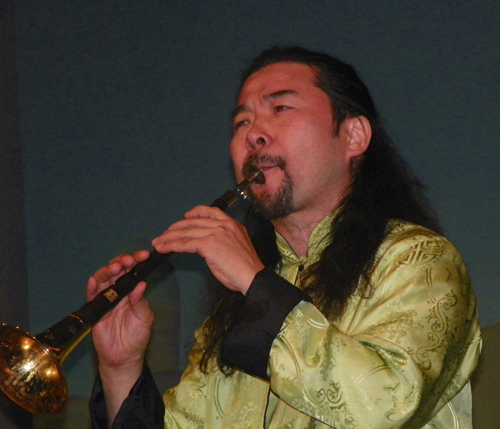 Chinese horn virtuoso Yazhi Guo
Photos and videos of the Silk Road Musical Performance
Top of Page
2014 Ohio Celtic Festival
2014 Ohio Celtic Festival
Now in its 3rd year, the Ohio Celtic Festival once again enjoyed great weather, great crowds and great entertainment.

Pat Coyne, Festival Founder, was thrilled with the lineup of Celtic musicians from Ireland, Canada, various places in the U.S. and of course, great local bands. Children and adults alike found lots to do and lots to eat and drink.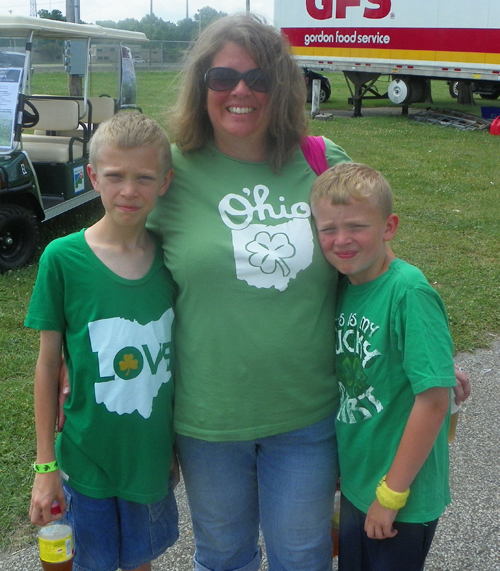 Casey Hatcher and kids at the Festival
Photos and videos from the 2014 Ohio Celtic Festival
---
Top of Page
Wise Choice RNC!
Wise Choice RNC!
Officials of the Republican National Committee's site selection committee voted to recommend that the GOP hold its 2016 presidential nominating convention in Cleveland beginning on either June 28 or July 16.

ClevelandPeople.Com looks forward to sharing the many attributes of our city, including our 120 or so distinct ethnic groups, with the RNC and the worldwide audience.

Top of Page

Qanun - Arabic Zither - explained by prodigy Ali Amr
Qanun - Arabic Zither - explained by prodigy Ali Amr
Ali Amr was born in Morocco and now lives in Palestine. He debuted as a qanun prodigy at 12 years of age and has earned overwhelming international recognition for over a decade. Amr's compositions span a variety of genres including classical music, flamenco, jazz and electronica.

A Qanun is an Arabic zither instrument with 76 strings. He joked that he spends half his life tuning it.

He performed at the Cleveland Museum of Natural History for the Traveling the Silk Road exhibit. He explained the different parts of the qanun and told about the instrument and Arabic music.




More from the Cleveland Museum of Natural History event soon

Top of Page

Letter from Governor John Kasich
Cleveland International Hall of Fame
Cleveland International Hall of Fame - What a Night!
Over 520 people (many in cultural garb) attended the Cleveland International Hall of Fame dinner ceremony on Monday.

After networking and social time, the attendees were piped into the Grand Ballroom by Pipe Master Bruce Grieg.

It was an amazing and inspiring night. Photos, videos and more will be posted soon.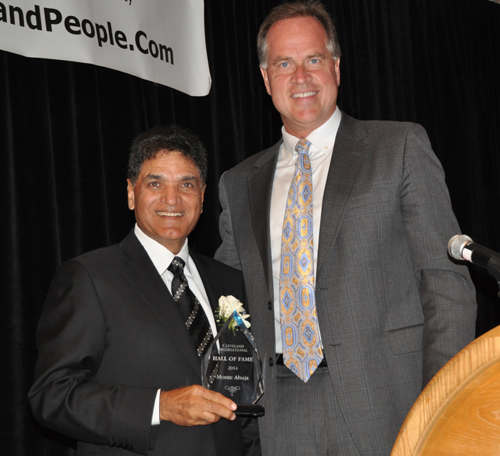 Inductee Monte Ahuja and UH CEO Tom Zenty
---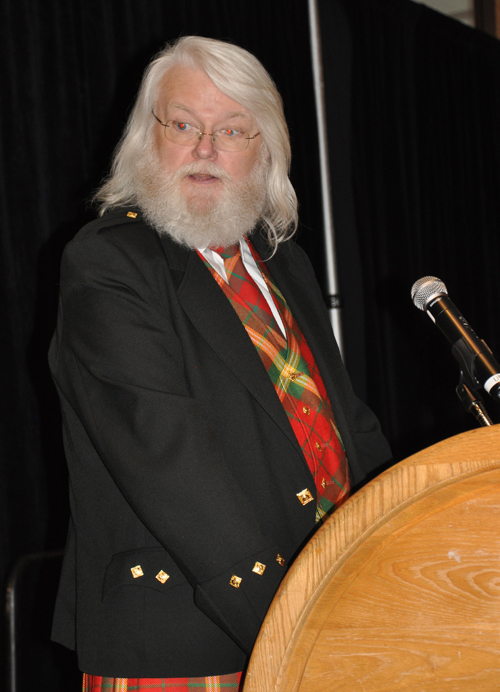 Kona Gant (Clan Claus) inducted Margaret Callander
Top of Page
Thanks from the Mayor
Thanks from Mayor Jackson
Cleveland Mayor Frank Jackson hosted an event at the Rock and Roll Hall of Fame and Museum in Cleveland Ohio for the Cleveland Consular Corps (leaders representing various countries) and Dan Hanson and Debbie Hanson of ClevelandPeople.Com.

The Mayor singled out Dan Hanson, his sister Debbie and their mother Pat Hanson as being there for every international event in Cleveland and archiving all the ethnic and international activities in the city.
---
Top of Page
---
Cleveland Non-Violence Pledge
Cleveland Non-Violence Pledge
"As chairman and on behalf of the Hispanic Roundtable, we enthusiastically take the pledge of peace and nonviolence. We are honored to be associated with two of the greatest human beings whoever lived: Mahatma Gandhi and Dr. Martin Luther King. Most importantly, we want to be associated with the universal and eternal value of peace and dignity for all human beings, who are all created in God's image.
José C Feliciano

Have you signed the Cyber Wall of Peace and Nonviolence yet?
---
Rotary honors ClevelandPeople.Com
Cleveland Rotary Honor
Rotary Club of Cleveland is pleased to present its 2013 International Service Award to ClevelandPeople.com and its founders, Pat Hanson, Dan Hanson, and Deborah Hanson not only for their commitment to a better world and the furtherance of world understanding and peace, but for their global vision in support of the international community of Greater Cleveland and the State of Ohio.
---
ClevelandPeople.Com in Congressional Record
ClevelandPeople.Com in Congressional Record
Thank you to Congressman Dennis Kucinich for recognizing ClevelandPeople.Com into the US Congressional Record. Michael Patterson from Congressman Kucinich's office presented the proclamation at a holiday event.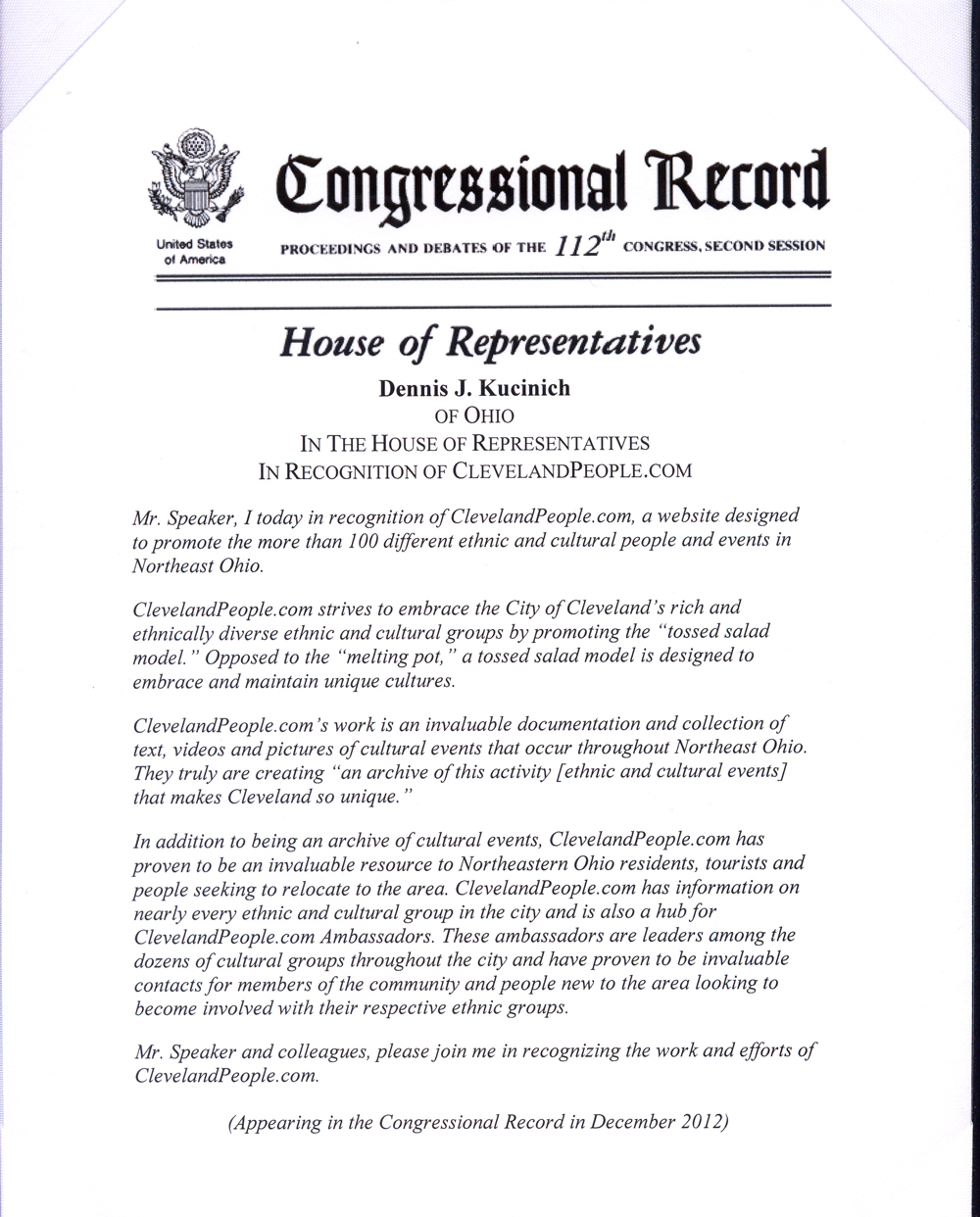 Congressional Record for ClevelandPeople.Com
More from the event
---
Top of Page
---
Questions - we get questions!
Questions!

Besides the daily inquries we receive at ClevelandPeople.Com re visiting and/or moving to Cleveland, we get a lot of interesting questions. Maybe you can help us answer them.

Here are a few:
Are there any Portuguese or other stores in the Cleveland area where one could buy Salt Codfish?

I am trying to find a tutor as I am trying to learn Tagalog (Philippines national language) and I have been trying with learning on my own through cds, books, but still having trouble.

I need help finding a choral work for an all Estonian Music Concert in the New Jersey/New York area to be held May 21,22 The concert incorporates songs and scenes from the documentary "The Singing Revolution." The piece I need is "Puha" (Sanctus) by Urmas Sisask. Although I can order this from the Finnish publisher I was informed it would take 6 weeks to arrive. Is there anyone in the Estonian community who might have this music?

Would you happen to know where I could purchase a Yule Buck/Swedish goat?

I was wondering if there were any opportunities available for an appearance for Little Miss Black America.

I am very interested in joining a Slovak Group if possible. I know I live 1 hour away, but I will drive there it is no problem. I do have others that are interested also after I join. Thank You

I am from the 1957 graduating class at Lincoln High School, Lincoln Nebraska and Silvija [Pakalns] Rutenbergs was a classmate of ours. I have been charged with trying to locate missing classmates and we are hoping you can either forward this message to Silvija or perhaps send me an email where I can contact her.
Can you help? Let us know at info@clevelandpeople.com. Thanks


---
Top of Page
---
Cultural and Ethnic Store
Cultural and Ethnic Store
No matter what your cultural or ethnic background is, you will find products tailored to that group in our On-Line Store.

For example, do you know a Slovenian (or Irish or Polish or Italian or...) Grandma or Grandpa who would love their own Parking Sign? Check it out. Books, DVDs, Music, Flags, Baby Items, Gourmet Foods and much more.

All at great prices and shipped securely from Amazon.com

Please help support ClevelandPeople.Com by shopping in our Online Store.
---
What is Cleveland's greatest asset?
Cleveland People
Sure we love the distinct 4 seasons (most of the time). And we love the great cultural and civic resources such as University Circle, the Cleveland Orchestra, the Cultural Gardens, the Rock and Roll Hall of Fame, Lake Erie, the Browns, Cavaliers and Indians and so much more.
But it's the people that make Cleveland special. The rich culture, traditions and, of course, food from over 100 ethnic groups makes Cleveland a much richer city.
ClevelandPeople.Com Philosophy
Welcome to Cleveland

Helping Monika
Over 1,000 of the daily visitors to ClevelandPeople.Com visit from outside the US. The website has been serving as a Virtual Welcoming Center to people from all over the world. We ask the appropriate Ambassador to assist us with specific cases.
For example, we received an e-mail from a visitor named Monika in Poland. The message was in Polish so we asked Polish Ambassador John Borkowski to translate for us.
Basically, Monika is coming to the Cleveland Clinic and is nervous. She doesn't know anyone or the language.
We sent Monika's information to many on our Polish (and other) lists and the response was terrific. Several organizations and individuals will be assisting and welcoming Monika.
What a terrific group of Cleveland People!

Top of Page
---

ClevelandPeople.Com News & Events
See all of the latest news on the ClevelandPeople.Com News page and a Calendar of Events on the Calendar page.

Top of Page
---
Submit Your Group's Event
If you want your group's events listed in our Calendar, please send an e-mail to events@clevelandpeople.com with the details. Please allow at least 2 weeks lead time.
Top of Page
---
On-line store for browsing and shopping
Do you need a Hungarian Flag? A shirt that says "I love Slovenian girls"? How about a sign that says No Parking except for Irish Grandmother?
These and hundreds of other items for your particular ethnic group are available for browsing at our on-line store. It's safe, fast, easy and fun. And there is a wide selection you will never find in the stores!
---
What is Cleveland's greatest asset?


Cleveland People Sure we love the distinct 4 seasons (most of the time).

And we love the great cultural and civic resources such as University Circle, the Cleveland Orchestra, the Rock and Roll Hall of Fame, Lake Erie, the Browns, Cavaliers and Indians and so much more.

But it's the people that make Cleveland special. The rich culture, traditions and, of course, food from over 100 ethnic groups makes Cleveland a much richer city.

This site serves as a portal to reach the many interesting groups of people that make up Cleveland. While you will want to click on a link of a group that you belong to or are familiar with, why not check out some other groups and see what they have to offer?

If you are from outside the Cleveland area, even outside the US, please contact us to see what our area has to offer you and your family. We think you will be amazed at the opportunities.

Learn more about ClevelandPeople.Com

---
Top of Page

Sponsored in part by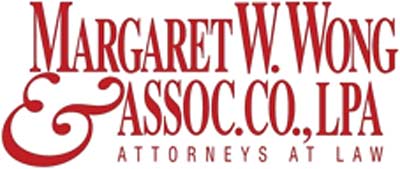 Thanks to Vision Net for hosting this site